Europe Together 2019 Excursions
Amadria Park Resort has organized three potential excursions that you can choose to experience on Sunday, May 12. Each of these excursions will sometime depart after our Family Worship Gathering, and will return in time for dinner together.
More information will be available at the Concierge Desk at Hotel Ivan. Please note: The excursions are being organized by Amadria Park, not by the Europe Region. Any questions should be directed to the resort, and all fees associated with the excursions are your responsibility.
Duration: 6.5-7 hours
This excursion will depart by boat at 10:30am for a 6.5-7 hour exploration of the beauty of this untouched ecosystem. You will see seven waterfalls, including Skradinski Buk, the largest in the park. Price: €72,90
Program includes: Departure from Amadria Park by boat, entrance ticket to Krka National Park, lunch on board, a guide, and return by bus.
Duration: 2 hours
This journey reveals a stunning panorama of King Petar Kresimir IV's medieval city. Along the way, see the impressive UNESCO fortress of St. Nicholas, before arriving to views of St. Michael's, St. John's, and Barone fortresses, and the UNESCO heritage St. Jacob's Cathedral. Price: €27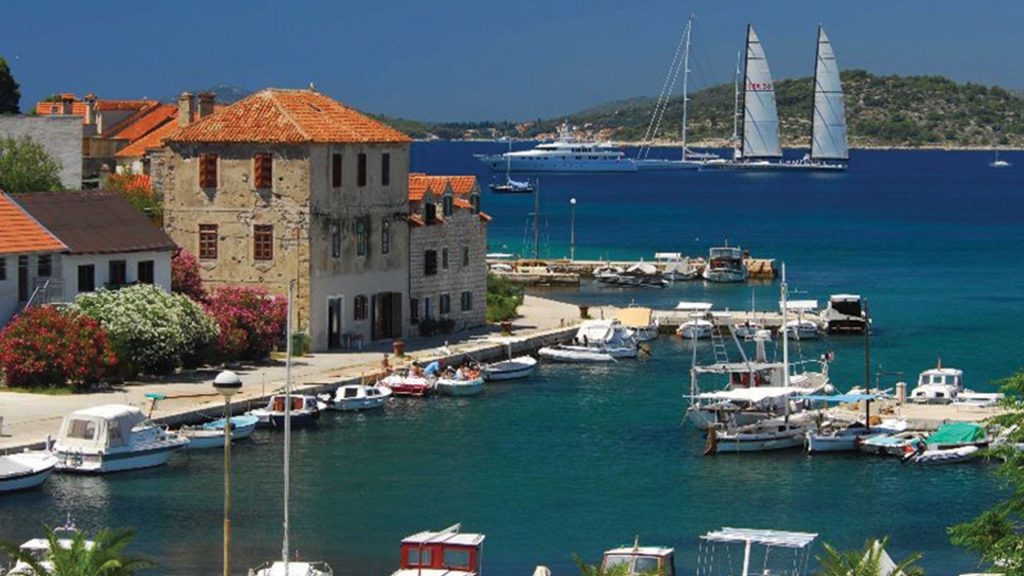 Zlarin Island - Sibenik Archipelago
Duration: 3.5 hours
Discover the secrets of the "green island," also called the "coral island." No cars allowed! See the precious red coral that Zlarin is famous for since the 15th century. Coral diving is now restricted and locals today demonstrate jewelry making. Price: €33,50